Interdisciplinary Humanities Graduate Group (IHGG)
Interdisciplinary Humanities (formerly World Cultures) is an innovative M.A. and Ph.D. program that incorporates anthropology, the arts, history, and language and literature. An Interdisciplinary Humanities education may include disciplinary specialization along with training in concepts that enrich all cultural research. The program exposes students to many humanities professions and trains students to engage the public.
Our Vision
Interdisciplinarity is the hallmark of IHGG. Our faculty and graduate students read work from every one of our disciplines and utilize each other's frames of understanding. We share the task of explaining and expressing cultural complexity and contingency. Some IHGG research extends to social and natural sciences and engineering. Read more.
Career Outcomes
IHGG welcomes students planning careers both inside and outside academia. Our alumni are university professors, researchers, teachers, librarians and government employees. Our graduates are specialists qualified for academic positions in core disciplines and border-crossing programs who know how to communicate with both experts and the public.
Center for the Humanities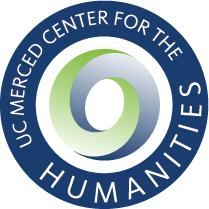 The Center for the Humanities is the focus for humanities scholarship and presentation throughout UC Merced and its community. It organizes and sponsors workshops, seminars, talks, events, exhibits and working groups that are open to IHGG student participation. The center also offers fellowships and research assistantships to IHGG students.