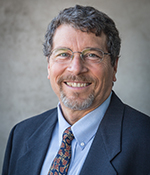 Research Interests:
Professor Camfield has published widely on American literature and culture — from 18th century poet Joel Barlow to the television cartoon Beavis and Butt-Head. Mostly he has worked on the ethical and esthetic debates of the nineteenth-century, concentrating on the works of Mark Twain, American literary humor, literary sentimentalism and domesticity. These perspectives inform his three books:
Sentimental Twain: Mark Twain in the Maze of Moral Philosophy (Pennsylvania, 1994)
Necessary Madness: The Humor of Domesticity in Nineteenth-Century American Literature (Oxford, 1997)
The Oxford Companion to Mark Twain (2003)
Currently he is carrying forward the implications of the second book in a study of what new discoveries in neuroscience can tell us about how people respond to literature and other complex artistic representations.