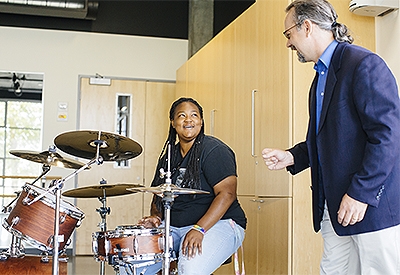 Interdisciplinary Humanities (IH) is an innovative masters and doctoral program that incorporates anthropology, critical race and ethnic studies, global arts, history, languages, literature, world heritage and writing studies. An Interdisciplinary Humanities education is comprehensive, and also may include disciplinary specialization within integrative concepts and methods that enrich all cultural research. The program exposes students to many humanities professions and prepares students to engage the public scholarly activities.
Find more general degree information and guidelines here.
Asia and Asian Diaspora/Global Asia
Mesoamerican Studies
Pre-modern Studies
Women, Gender and Sexulaity Studies
Digital Heritage
Community Engaged Scholarship
Students may pursue these or additional interdisciplinary research themes based on personal interest and faculty expertise.
---